notes. sketches. ideas. diaries. news.
2021


March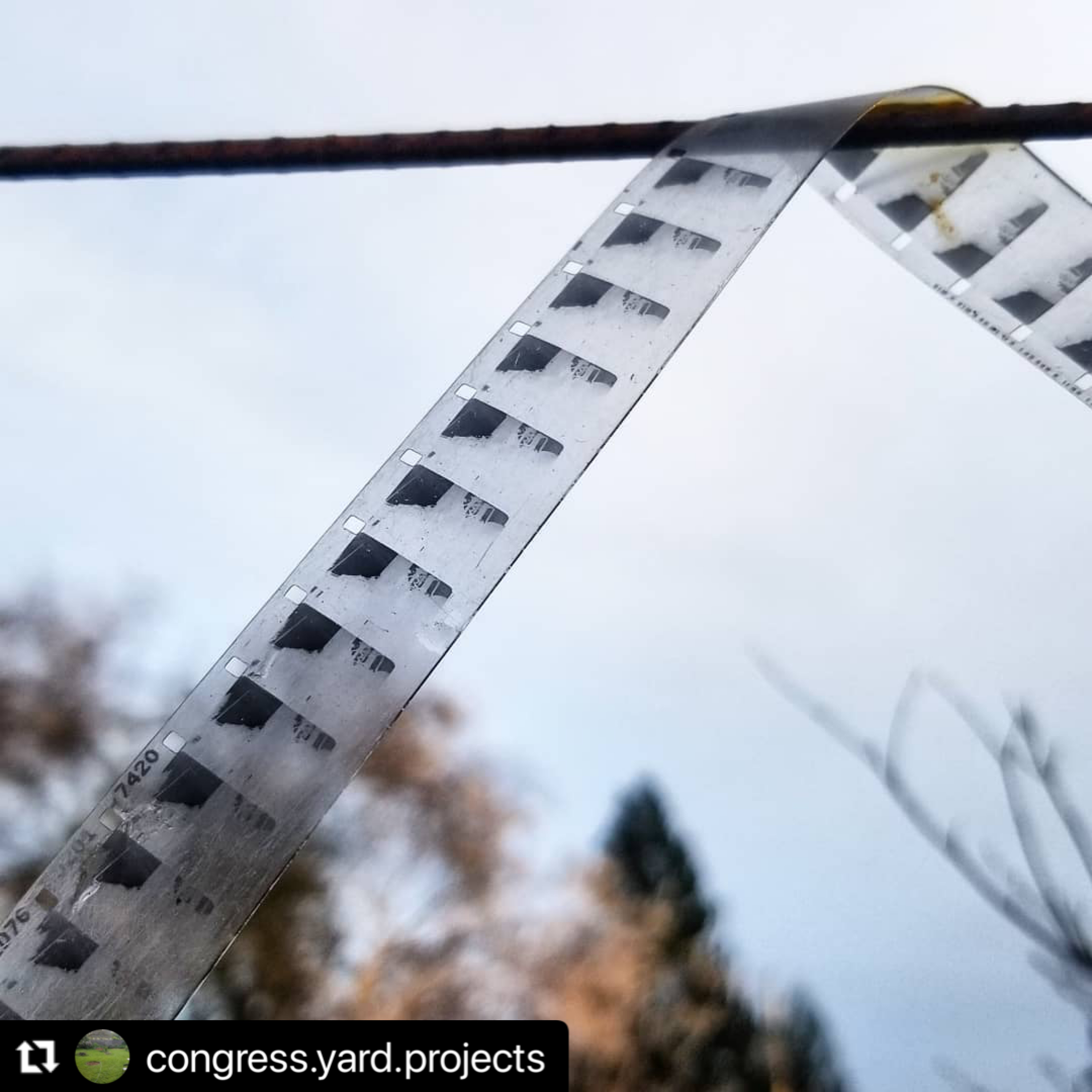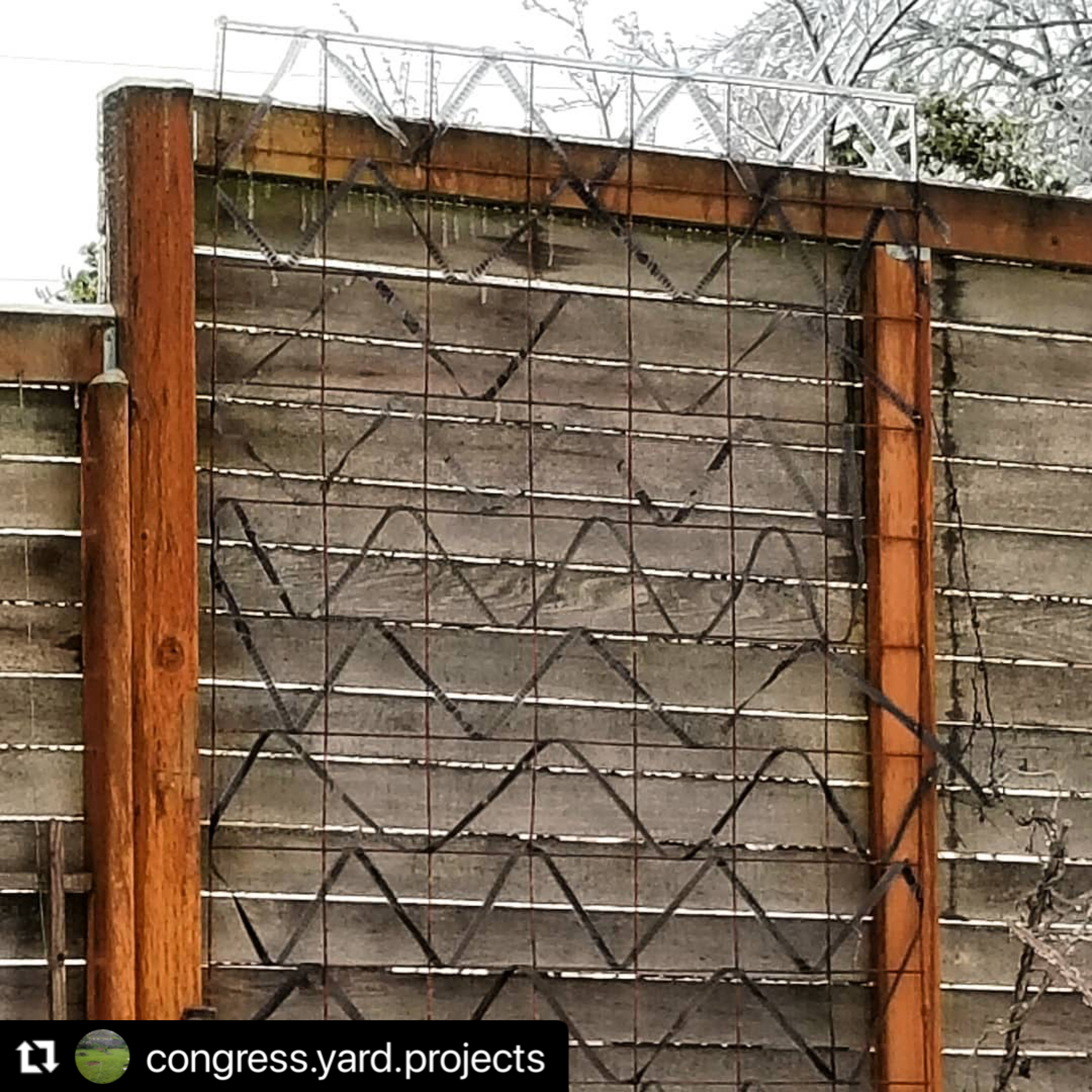 documentation by Mack McFarland & Jodi Darby
March 21, 2021
Gray Film
is a 16mm film about the rain and gray skies of Portland, Oregon. Shot in one day on black & white 16mm, processed at home with a mixture of chemicals and rain, then allowed to transform further exposed to the elements outdoors at Congress Yard Projects for the duration of the two-month
hard & SOFT
exhibition.
Congress Yard Projects
, run by the dynamic duo of Ariana Jacob and Mack McFarland, has been connecting people to art and art to people in a socially distant outdoor setting since the summer of 2020. At the closing event for hard & SOFT, John Frentress played improvised trombone during the two screenings of
Gray Film
. Tethered to this one time and place,
Gray Film
will never screen again.
2021


January
January 29, 2021
Since last summer, I have been working with the
It Did Happen Here
podcast production team (mainly producer Erin Yanke) as the "visual asset coordinator" digging up images (photos, posters) from personal and public archives that accompany the stories.
It Did Happen Here
is an independently produced podcast that documents the fight against Portland Oregon based racist white skinheads in the 1980s and 1990s after the murder of Mulugeta Seraw. The 11 episodes feature interviews with many people who worked together and reveals the unlikely collaboration between groups of immigrants, civil rights activists, militant youth and queer organizers who came together to successfully confront neo-nazi violence and right wing organizing in the Rose City. All eleven episodes are available now wherever you find podcasts.

January 16, 2021
Lookin' at stuff from our Solstice - Xmas trip to the Alvord Desert. Stills from videos shot on December 24, 2020.
January 1, 2021
"AULD LANG SYNE"
Performed by The Grand Style Orchestra
VOCAL CHORUS (in order of apearance): Shorty Grapes, Cointel Joe, Aoi Swimming, Aurelia, Capitol Buttercup, Chester Radish, Dan Currin, Tippy Sidelong, Sha Sha Beautyrest, George Wilson, Johnny Buffalo, Clarence Jacobs, Mark Derby, Venable, Holly, Eliza, Josephine, Moxie Daybreak, Lois, Gerdy Cuff, Plucky Pickins
MUSIC by the CORE-CHESTRAJohnny Buffalo - trumpet, kalimbaCapitol Buttercup - violin, glockenspeilGerdy Cuff - tromboneShorty Grapes - Kurzweil electric piano, alto saxLee Greengiant - tenor saxophoneCointel Joe - cornetPlucky Pickins - electric bassTippy Sidelong - flute
VIDEO by Anna Log & Tippy Sidelong
credits by Shorty Grapes
Release date: Midnight, 1 January 2021Video (c) 2021 Supermegacorporation
2020


December

December 8, 2020
"The Girl on the Boat" music video
Vocals: Johnny Buffalo
Music: Grand Style Orchestra
Mix: Shorty Grapes
Video: Anna Log aka Julie Perini

2020


August
August 30
GSO video: Fairly Strong on the Wind



August 19
Screen recording experiment: Belknap Hot Springs and Some Hikes