notes. sketches. ideas. diaries. news.

A place to drop notes, sketches, ideas, diaries and other news.
2021


April


PSU Art + Design Faculty: Building Community Past + Present
Jordan Schnitzer Museum of Art
Tuesday, April 27-Friday, April 30 from 11:00am-5:00pm
Tuesday, May 4-Friday, May 7 from 11:00am-5:00pm
Open to members of the PSU community (PSU ID cardholders). Not open to the general public.
On view:
They have a name for girls like me.
(ongoing video) and an accompanying
Flat Film.
April 20, 2021
Portland is experiencing a stretch of sunny, dry weather. Spring is springing all over the place. I felt a bit creatively frustrated today so I decided to do another "alley bath." This is a riff off of the idea of a "forest bath," which is a mindful walk through a forest, looking, smelling, touching, listenng. Behind my house is an alley, a mostly dirt road where you walk past the backsides of peoples' houses. It's a bit wild back there, most people have privacy fences and don't maintain the plants that spill into the alley. I wandered, shot video, smelled blossoms, and came home and edited this in a couple hours. The result is Alley Bath: Spring 2021. I feel better now, more grounded and connected.
2021


March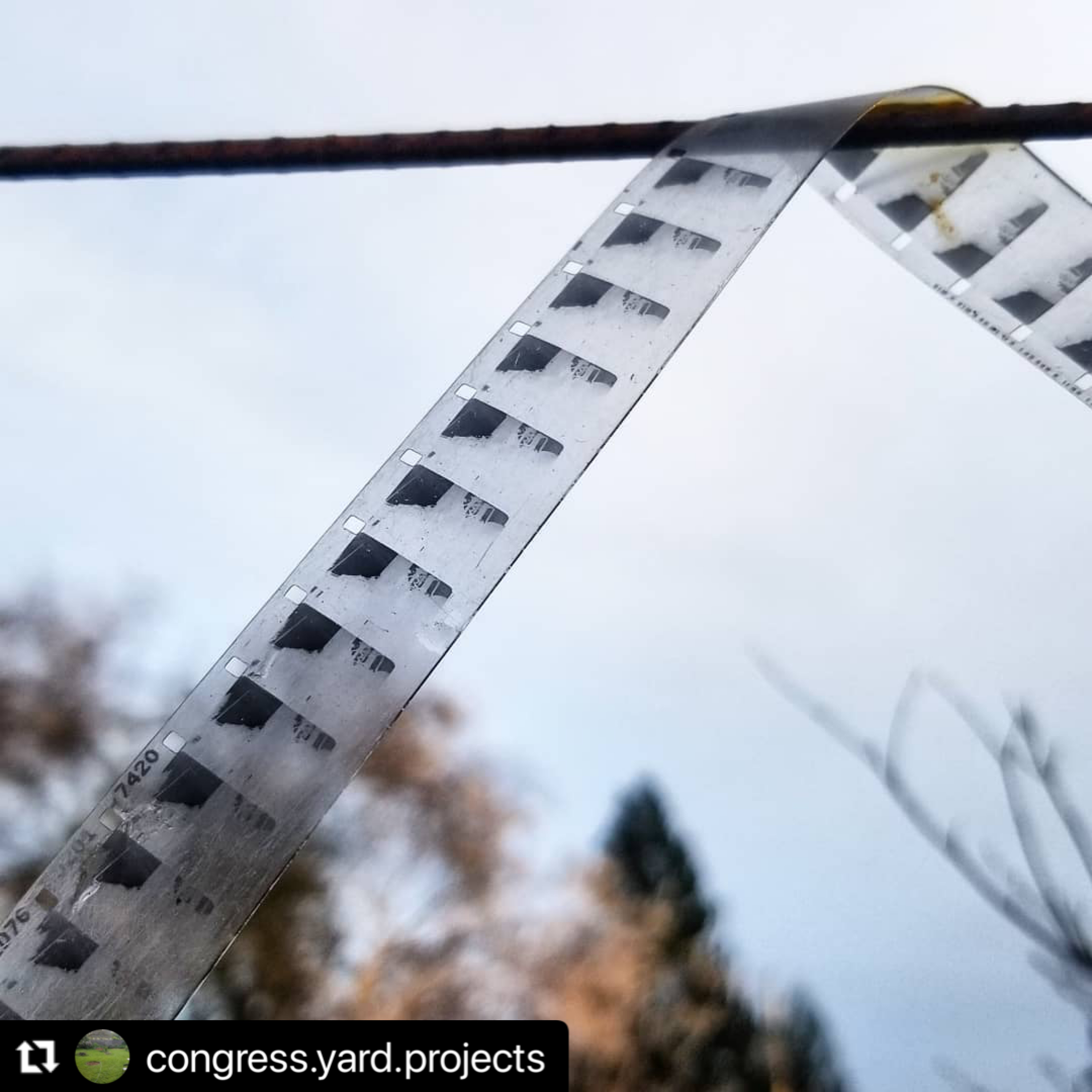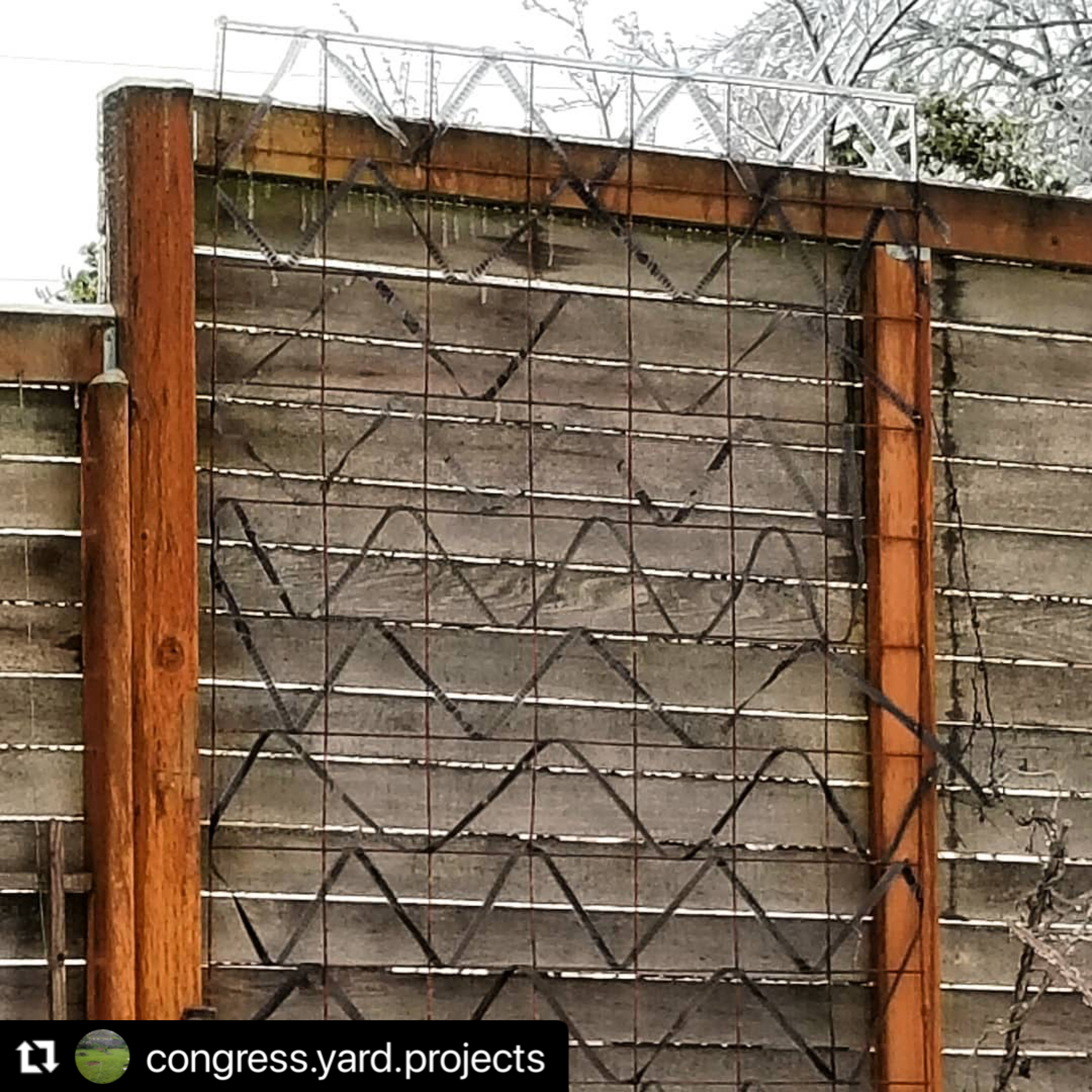 documentation by Jodi Darby & Mack McFarland
March 21, 2021
Gray Film
is a 16mm film about the rain and gray skies of Portland, Oregon. Shot in one day on black & white 16mm, processed at home with a mixture of chemicals and rain, then allowed to transform further exposed to the elements outdoors at Congress Yard Projects for the duration of the two-month
hard & SOFT
exhibition.
Congress Yard Projects
, run by the dynamic duo of Ariana Jacob and Mack McFarland, has been connecting people to art and art to people in a socially distant outdoor setting since the summer of 2020. At the closing event for hard & SOFT, John Frentress played improvised trombone during the two screenings of
Gray Film
. Tethered to this one time and place,
Gray Film
will never screen again.
2021


January
January 29, 2021
Since last summer, I have been working with the
It Did Happen Here
podcast production team (mainly producer Erin Yanke) as the "visual asset coordinator" digging up images (photos, posters) from personal and public archives that accompany the stories.
It Did Happen Here
is an independently produced podcast that documents the fight against Portland Oregon based racist white skinheads in the 1980s and 1990s after the murder of Mulugeta Seraw. The 11 episodes feature interviews with many people who worked together and reveals the unlikely collaboration between groups of immigrants, civil rights activists, militant youth and queer organizers who came together to successfully confront neo-nazi violence and right wing organizing in the Rose City. All eleven episodes are available now wherever you find podcasts.

January 16, 2021
My partner John and I went to
Alvord Hot Springs
for Christmas this past December. These stills are from videos I shot on December 24, 2020.
January 1, 2021
I made a quick video using footage from Tippy Sidelong (aka Cynthia Nelson).
AULD LANG SYNE
Performed by The Grand Style Orchestra
VOCAL CHORUS (in order of apearance): Shorty Grapes, Cointel Joe, Aoi Swimming, Aurelia, Capitol Buttercup, Chester Radish, Dan Currin, Tippy Sidelong, Sha Sha Beautyrest, George Wilson, Johnny Buffalo, Clarence Jacobs, Mark Derby, Venable, Holly, Eliza, Josephine, Moxie Daybreak, Lois, Gerdy Cuff, Plucky Pickins
MUSIC by the CORE-CHESTRAJohnny Buffalo - trumpet, kalimbaCapitol Buttercup - violin, glockenspeilGerdy Cuff - tromboneShorty Grapes - Kurzweil electric piano, alto saxLee Greengiant - tenor saxophoneCointel Joe - cornetPlucky Pickins - electric bassTippy Sidelong - flute
VIDEO by Anna Log & Tippy Sidelong
credits by Shorty Grapes
Release date: Midnight, 1 January 2021Video (c) 2021 Supermegacorporation
2020


December

December 8, 2020
I made this video for a Grand Style Orchestra song using footage I had shot at
Teacup Lake
.
"The Girl on the Boat (alternate mix)" music video
Vocals: Johnny Buffalo
Music: Grand Style Orchestra
Mix: Shorty Grapes
Video: Anna Log aka Julie Perini