notes. sketches. ideas. diaries. news.

A place to drop notes, sketches, ideas, diaries and news.
2022


March
March 28, 2022
🌅 Good morning from Playa at Summer Lake! Huge thanks to everyone here for providing me with a week to time travel. I spent each day looking at my daily videos from 2016 & 2017. They felt like little notes, triggering memories, sensations, and feelings from what were the most momentous couple of years in my life so far. I literally got to watch the movie of my life unfold, knowing how it turns out. I watched Julie struggle through one last year living in a sad house and painful relationship. I cheered her on, knowing she'd break free soon. The videos post breakup are filled with music, dancing, and many grief moments too. But the exhilaration is palpable. I feel it as I type this. Anyway, here at Playa, I'd emerge late in the day from my cabin, a little stunned that it was 2022. The birds with their antics would pull me into the present. The landscape stretching out for miles reminded me that there is more to come. I'm still marching (dancing? skipping?) forward with this project, 2018 and beyond awaits.
📍 this is Klamath land
2022


Feb
February 21, 2022
From the Minute Movie archives: I cataloged September through December of 2015 today and came across this soothing gem from my friend Laura's ice skating birthday party back on October 24, 2015. This is from an upper level, near the food court of the mall, looking down on skaters.
2021


April


PSU Art + Design Faculty: Building Community Past + Present
Jordan Schnitzer Museum of Art
Tuesday, April 27-Friday, April 30 from 11:00am-5:00pm
Tuesday, May 4-Friday, May 7 from 11:00am-5:00pm
Open to members of the PSU community (PSU ID cardholders). Not open to the general public.
On view:
They have a name for girls like me.
(ongoing video) and an accompanying
Flat Film.
April 20, 2021
Portland is experiencing a stretch of sunny, dry weather. Spring is springing all over the place. I felt a bit creatively frustrated today so I decided to do another "alley bath." This is a riff off of the idea of a "forest bath," which is a mindful walk through a forest, looking, smelling, touching, listenng. Behind my house is an alley, a mostly dirt road where you walk past the backsides of peoples' houses. It's a bit wild back there, most people have privacy fences and don't maintain the plants that spill into the alley. I wandered, shot video, smelled blossoms, and came home and edited this in a couple hours. The result is Alley Bath: Spring 2021. I feel better now, more grounded and connected.
2021


March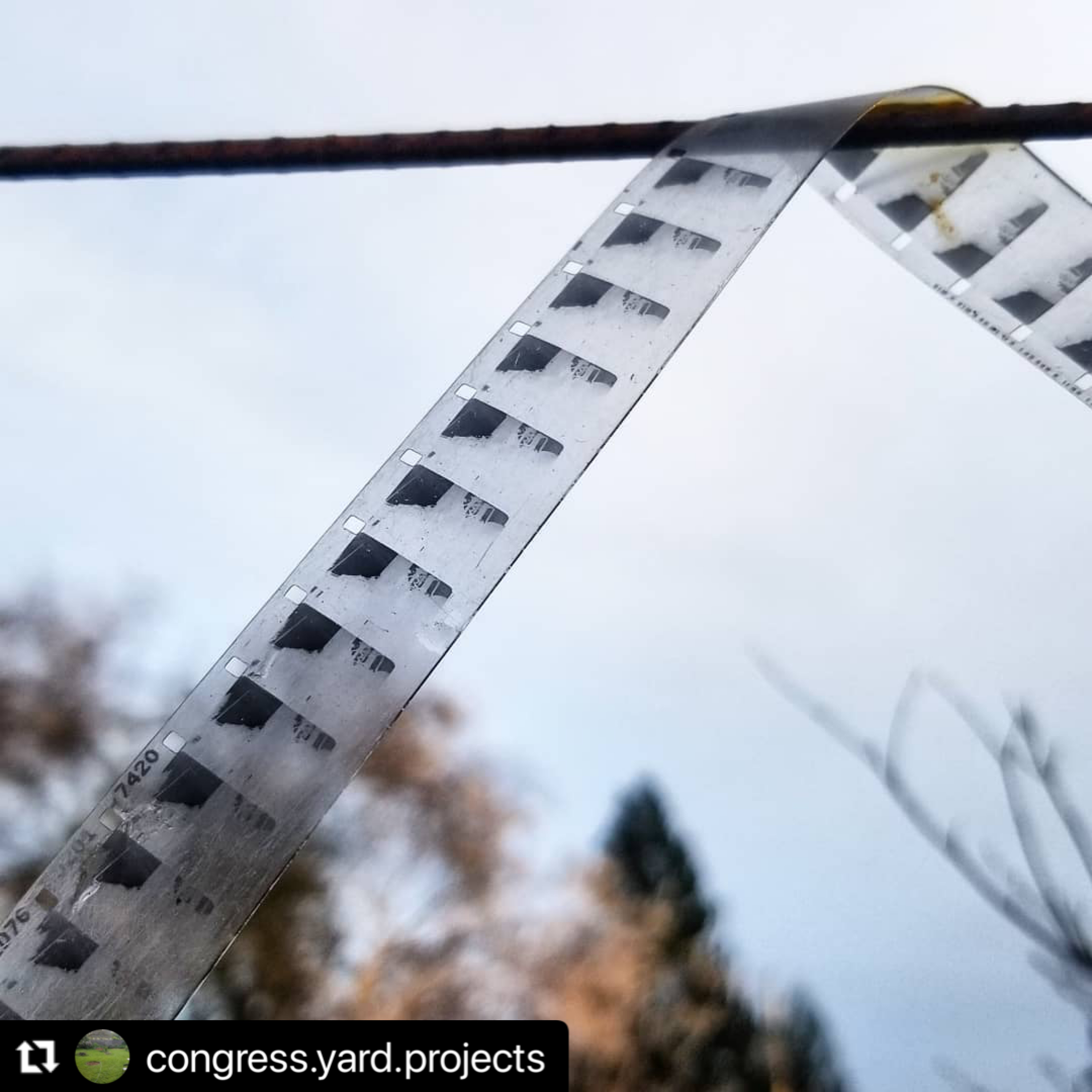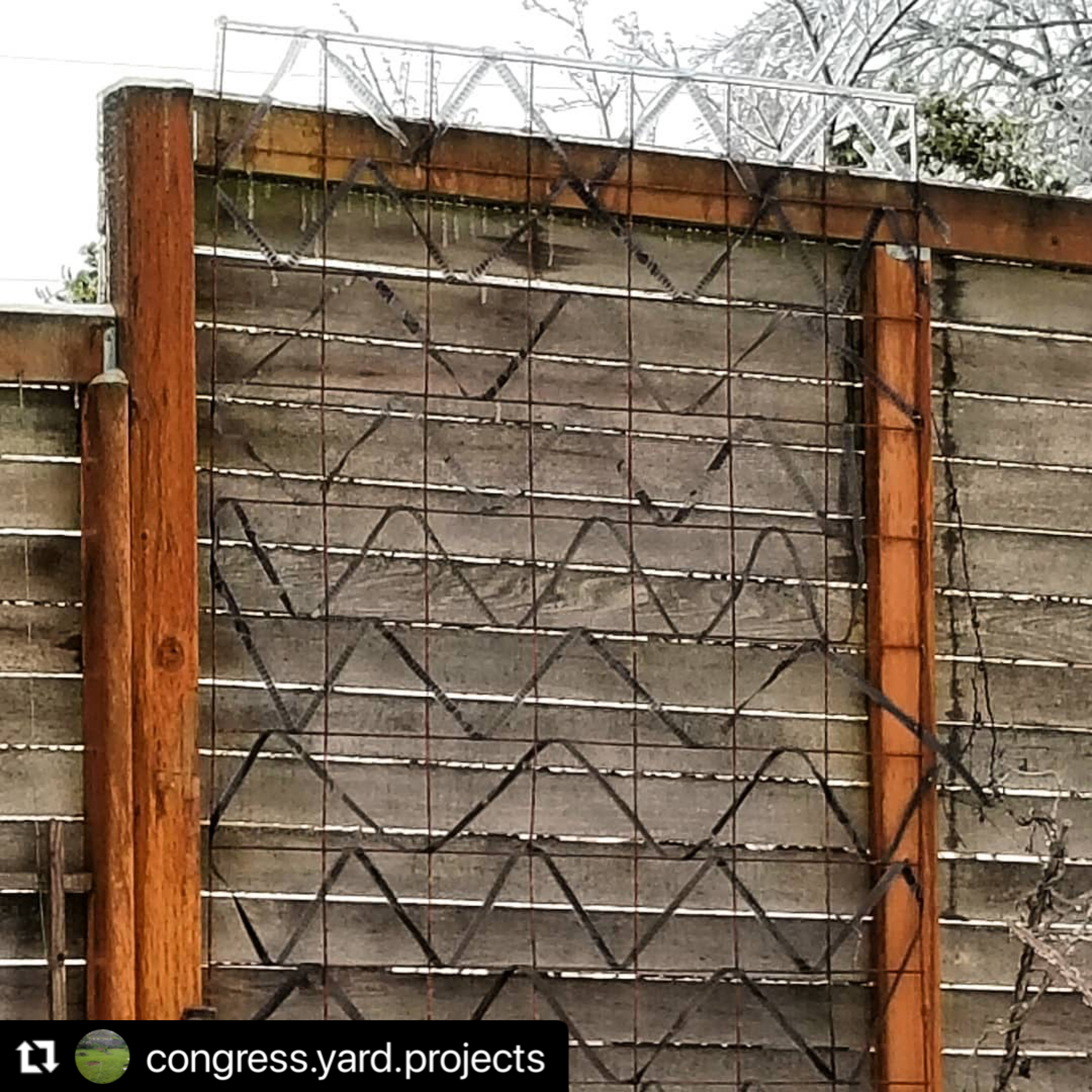 documentation by Jodi Darby & Mack McFarland
March 21, 2021
Gray Film
is a 16mm film about the rain and gray skies of Portland, Oregon. Shot in one day on black & white 16mm, processed at home with a mixture of chemicals and rain, then allowed to transform further exposed to the elements outdoors at Congress Yard Projects for the duration of the two-month
hard & SOFT
exhibition.
Congress Yard Projects
, run by the dynamic duo of Ariana Jacob and Mack McFarland, has been connecting people to art and art to people in a socially distant outdoor setting since the summer of 2020. At the closing event for hard & SOFT, John Frentress played improvised trombone during the two screenings of
Gray Film
. Tethered to this one time and place,
Gray Film
will never screen again.